Retro Porsche, VW and motorsport wall art
For as long as I can remember I've been into sports and racing cars. Actually to be more specific, German air-cooled cars especially Porsche! Yes, I had the iconic black 911 turbo on my bedroom wall back in the 80's and grew-up pawing over countless books and magazines wondering what it would be like to own and drive them. Later, when I entered the world of work and became a graphic designer I was able to fulfil that ambition!
I've been a graphic designer for over 25 years now and after eventually becoming freelance I took the opportunity to work on some more personal projects - so the Retro Car Art project was born. Basically I just wanted to have fun illustrating my favourite sports and racing cars from the 60s, 70s and 80s - the era of big power, big noise and no driver aids!
The illustrations are a combination of digital and hand painting elements, depending on the actually car subject they usually take me about a week to complete. My aim is minimalisms, reducing the amount of detail down to reveal the essence of a shape and what is needed to describe the form. I often crop tightly into a design to make it more abstract and like to juxtapose open areas within the artwork to produce an aesthetic balance.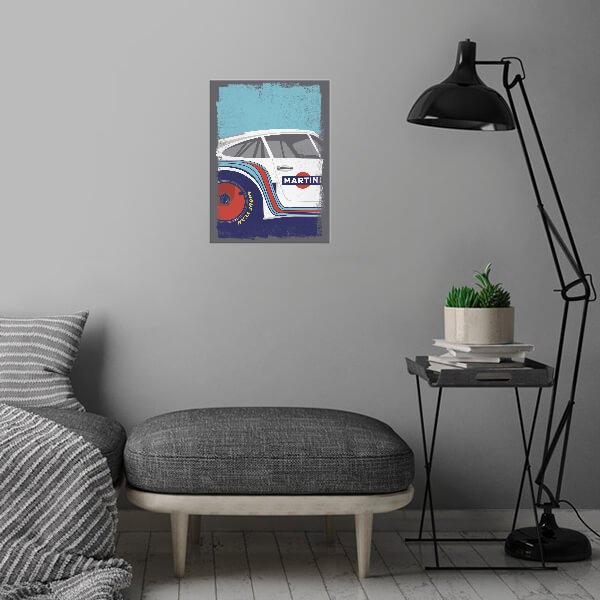 My Retro Porsche and motorsport inspired wall art is now exclusivly avialable on the Displate website. Displate produce hand crafted metal posters with easy magnet mounting, plus they plant one tree for every Displate sold!